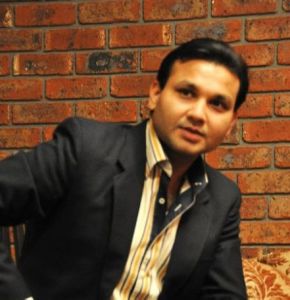 Become Parents Group is empowering a customized and straightforward approach to enjoy Gestational Surrogacy. We keep the costs moderate without trading off the nature of our methodology in any capacity. Our procedures have changed the lives of many couples.
With regards to universal surrogacy, we are the famous office individuals depend upon. We have helped couples from everywhere throughout the world. Our customers are from Kenya, Ireland, China, Australia, Canada, South Africa, NZ, Israel, UK, US, South Korea, and Span too. Since 2007, we have finished several families with our administrations. Our high achievement rate, minimal effort, and customized help settle on us the best decision for individuals searching for surrogacy administrations.
We, at Become Parents Group, trust that a useful surrogacy requires a nearby association between a couple and the Surrogate Mother. Our consolation enables couples and the surrogate to finish their adventure advantageously. This feeling of personalization brings about remunerating results and lessens the expense too.
Gaurav Wankhede: the founder who changed several lives!
Mr. Gaurav Wankhede is the man behind the tasks and the estimations of becoming Parents Group. He has likewise been a proposed parent and established the office to help childless couples everywhere throughout the world.
Mr. Gaurav great notoriety as a Royal Australian Air Force Officer and an Entrepreneur. But, he has devoted his life to Become Parents Group since 2007. He has effectively assisted couples from more than 25 nations with IVF just as ART systems.
His outstanding commitment has made him a rumored and understood identity in the global network of surrogacy. His Ethical Surrogacy idea has been appreciated on global TV meetings, for example, CNN, CNBC, and BBC. Gaurav Wankhede's activities and assessments have been in the main news updates just as the papers in India as well as different nations as well.
For example, the previous RAAF officer's interview and meeting were published in the leading Australian paper news.com.au which says a lot in itself.
Under Gaurav's rules and individual contribution, Become Parents Group attempts to convey moral and propelled surrogacy administrations. Mr. Gaurav guarantees that you get every one of the appropriate responses concerning our projects and become clear about each viewpoint. Along these lines, we offer an incentive to the administration just as the nature of administration.
If you wish to finish your surrogacy venture, we are fit for making it smooth, agreeable, and customized. Our experts are skilled to offer great direction at each progression of the procedure. Our system is just with presumed centers so that you can anticipate quality administration and particular aptitude.
Mr. Gaurav comprehends the disarray and anxiety that couples experience. Which is the reason he guarantees total comfort for the couples just as the surrogates amid the entire timespan? His latest statement on "The womb debate" was distributed in the exceptionally famous paper: "The Daily Pioneer" alongside the various driving individuals in the business. This talks a great deal about his essence and believability.
Our author, Mr. Gaurav Wankhede could adjust together the innovation, methods, aptitude, straightforwardness, and reasonableness of surrogacy.
Under his direction, we plan to satisfy the fantasies of thousands of couples the whole way across the world in the coming future. Our right surrogacy approach is esteem you can depend upon and trust with regards to your surrogacy.
In case you have any queries, don't hesitate to connect with us whenever you want!