Gay surrogacy in Canada
Gay surrogacy in Canada is a real possibility given the flexible laws and state-of-the-art medical support system in the country. Besides, the country allows everyone, regardless of their sex, caste, creed, and religion to avail themselves of the top-notch medical services in the nation.
That said, there are certain guidelines and regulations that have been laid down by the Canadian government in order to make the surrogacy arrangement, a streamlined procedure.
How to go about surrogacy for gay couples in Canada?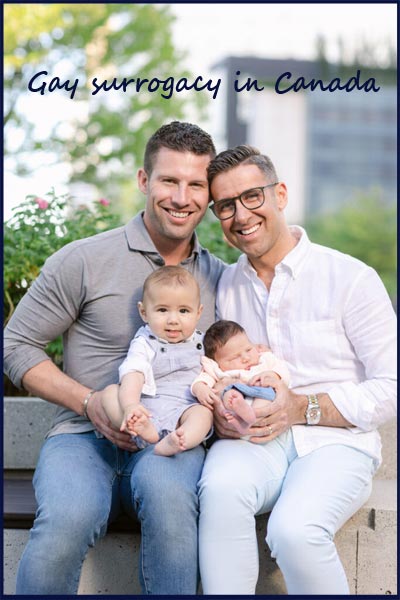 Being an intended parent, you need to make yourself aware of the pre-defined rules and regulations in the country regarding the gay surrogacy process in Canada. On the other side, our experts at Become parents will be by your side throughout your surrogacy journey in the country.
We make it our primary goal to support our intended parents throughout the procedure because we are aware of the strain, frustration, and challenges that come during a random program related to same sex surrogacy in Canada.
We provide in-depth analyses of the surrogacy laws and legal frameworks of the countries we collaborate with through our tailored programs related to surrogacy for gay couples in Canada.
At each of our partner IVF clinics, regular in-person meetings are held to ensure that they are upholding the strict moral and professional requirements we set for the treatment of intended parents (IPs) and surrogate mothers.
Additionally, we provide more than just the opportunity to use the services of gay surrogacy in Canada or elsewhere. Through our specially tailored surrogacy programs, we offer IPs from various backgrounds the chance to conceive a child who is biologically related to them.
How gay surrogacy process in Canada works?
Surrogacy for gay couples in Canada works in the most simplest and straightforward manner.
IPs provide identification documents and a police background check.
They would then complete a profile and bio, as well as blood and sperm tests.
IPs sign a contract with our coordinators
Intended parents then receive a medical letter explaining why a surrogate is necessary.
Original birth, marriage, and name-change certificates are obtained by IPs.
IPs pay the first installment for the cost of gay surrogacy in Canada
They then get matched with a surrogate mother.
On our instruction, a lawyer will be assigned to the IPs to draft the surrogacy agreement and court paperwork.
IPs fly to Canada to begin the court application process, sign the surrogacy contract, and undergo clinical testing and evaluation.
They would then meet with all relevant clinic staff members and give them instructions regarding embryo transfer.
IPs offer gametes or embryos as needed.
Lesbian couples in Canada are treated in a manner that is strikingly similar to that of homosexual couples. While they cannot participate in surrogacy programs together in other countries, they are able to carry out surrogacy for LGBT couples in Canada without any problems. Usually, the birth certificate will only contain the name of the biological mother.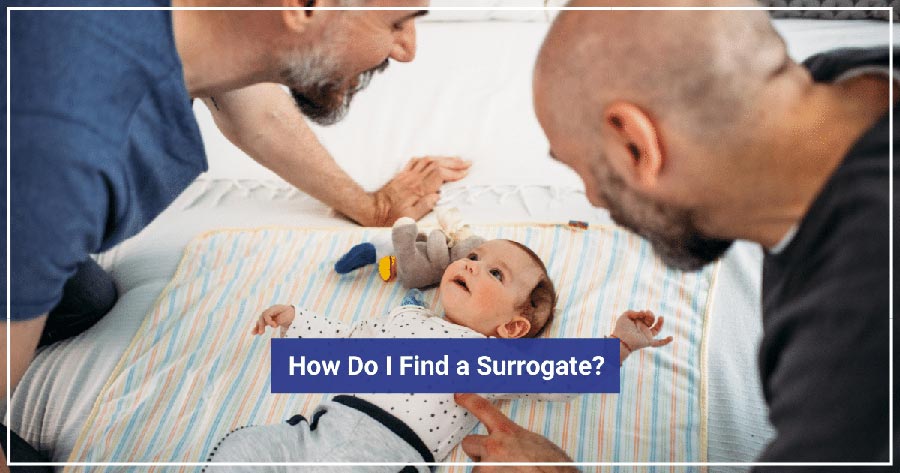 How to go about with the search for a surrogate mothers in Canada?
There are many ways to locate a surrogate mother in Canada. However, you cannot put through advertisements or pay the surrogate mother for her services in this part of the world.
Additionally, you can try looking for the same thing within your particular network and family connections. In order to provide surrogacy services that are properly suited to your needs, we always believe that our relationship with you should last longer than the duration of the surrogacy program.
How much is the cost of Gay surrogacy in Canada?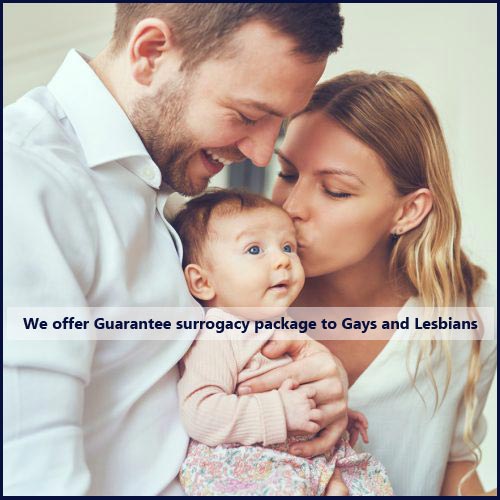 There are many components to the cost of LGBT surrogacy in Canada Donor compensation (payable after retrieval), donor stimulation medication, surrogate mother medical exams, surrogate mother medication for preparation and common infections, surrogacy contract, legal fees for court application, surrogate mother transportation and lodging fees, surrogate compensation, and support medication.
Other costs include prenatal vitamins, all hospital and medical costs incurred through the public hospital system, routine prenatal exams and visits, standard prenatal screenings, surrogate transportation for embryo transfer, and surrogate transportation costs for prenatal exams and other regular medical examinations.
Moreover, additional expenses include a fully vetted surrogate, prenatal visits with a psychologist for the surrogate, airport transfers for expectant parents, complications with the pregnancy or delivery for the surrogate, hospital and medical costs for the delivery, postpartum care for the surrogate by a doctor and clinic, transportation for the surrogate, issuance of a registered birth certificate, notary and apostille fees, and fees for citizenship and passport applications.
How we can help?
At become parents, we are one of the most sought-after surrogacy agencies in Canada that can help you through your surrogacy journey to the core. So, you need not wander around in search of any support or consultation in the same regard.
Contact one of our coordinators today for a free consultation!