Egg donation process and Success rates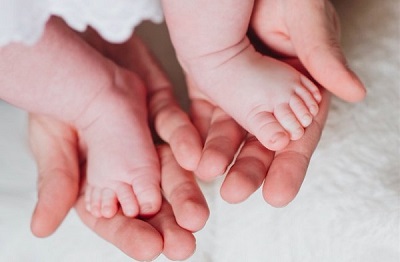 With the rise in In-Vitro Fertilization, many women have been able to give birth to a new life. This technology is an excellent aid to all those couples who are unable to conceive due to several reasons, including hormonal imbalance, or age factors. Several women have poor-quality eggs, and thus, cannot get pregnant. Even if they conceive, their chances of a miscarriage are higher. Therefore, they can take the aid of an egg donor who is unable to produce the eggs on their own.
It might seem a significant step to assist other people who cannot have children by donating a high-quality egg. But not every woman can give her eggs. Egg donation clinics like Become Parents perform an extensive screening to select the eggs. Many legal and medical procedures are followed by these clinics in the egg donation process. Potential egg donors have to follow all the rules for donating their eggs to recognized fertility centers.
Rules for donating eggs
First of all, the donor has to provide all her details to the clinic, including name, age, photographs, address, etc.
Next, you will meet with the donor coordinator for an initial interview and have to sign all the consents to proceed further with the egg donation process
The donor has to pass screenings from several other obligations to go ahead in the process. She has to undergo an extensive array of genetic testing. She should not have any genetic disorders
After genetic testing, patients have to undergo a complete psychological evaluation. This is done to make sure that the donors are mentally stable and do not have any family history of mental illness
Once, it is confirmed that the donor is away from all the sickness, and is mentally stable, then she is monitored and medicated to start inducing ovulation so that eggs can be extracted
Once the eggs are ready, they are retrieved, and the IVF process begins
The retrieved eggs are introduced to the recipient partner's sperm in the laboratory where the process of fertilization and growth of the embryo occurs.
The post-egg retrieval visit is also conducted, and then, the egg donation process is finished.
The egg donation process is a safe technique to give birth to a new life. Many people have undergone this process and can experience parenthood. Surf the internet to get the details of popular fertility clinics. Meet the specialist, and if you are comfortable with him, then you can avail of this treatment. All the reputed egg donor clinics are very careful while collecting the eggs of the donor.
They perform extensive testing to ensure that no disease is transferred to the would-be mother, and the baby. So, if you are also looking for an egg donor, visit the clinic, and choose the donor on your own for a smooth egg donation process.
The specialists will give access to the details of all the donors. Experience parenthood with this advanced technology.
At Become Parents, you will get quality support from our experts. We have provided a great solution to all our clients. Call us now to know more about our services.