Being an Intended parent or a surrogate is not an easy process; it requires great dedication and commitment all along. In order to fully understand how surrogacy works in Georgia, it is best for you to be familiar with the surrogacy laws in Georgia and the procedures surrounding it.
Is Surrogacy legal in Georgia?
You might be curious as to whether surrogacy legislation in Georgia even let the procedure be lawful given the unregulated nature of surrogacy laws in the country. The first thing you should know is that there are no specific surrogacy laws in Georgia that address the legality of this procedure. That does not preclude the possibility of surrogacy, though. In spite of the absence of surrogacy legislation in Georgia, surrogacy in Georgia has really evolved into a quick and amicable process.
Surrogacy has been regarded by the law in Georgia as a binding contract. Moreover, given the expertise and experience of our professional attorneys in this field, we can ensure that any Georgia surrogacy journey you undertake with us is not only successfully accomplished legally but also economically, morally, and ethically.
Georgia's lack of surrogacy legislation serves as evidence that the country may be surrogacy-friendly without having surrogacy laws. In reality, surrogacy legislation in Georgia may make the procedure simpler than it would be in a country with more stringent surrogacy legislation. The Georgia legal system gives surrogacy the possibility to be lawful as long as both parties are required for the arrangement to go through and be enforced.
Since there are no laws in regard to surrogacy in Georgia, anyone, regardless of sexual orientation, can pursue surrogacy within this Eastern European nation.
Surrogacy Contract Agreement
Because there is no law in Georgia that particularly addresses the surrogacy contract, it is imperative that the participating parties sign a legalized contract agreement in front of the local notary. While there are no surrogacy laws in Georgia, the courts are generally favorable toward the surrogacy process. Prior to the medical procedure, which is the final method of creating families, the involved teams will be helped and assisted by the surrogacy attorney to establish legal documents addressing the expectations, surrogacy remuneration, obligation, process risk, and liabilities addressed.
Georgia has benefited from third-party reproductive regulations since 1997. Consequently, offering both domestic and foreign fertility searchers an equal chance. Georgia is gradually becoming a brand-new surrogacy destination for couples seeking to become parents through the surrogacy procedure.
Georgia is the ideal location for international surrogacy among childless couples because of the low surrogacy cost and legal protection. The Republic of Georgia is situated where Asia and Europe converge. It is a little country, yet it is unmistakably varied. It was formerly a part of the USSR. The capital of Georgia, Tbilisi, provides you with a contemporary setting.
Does Georgia permit surrogacy? Is international surrogacy permitted?
Yes, as a matter of fact, this little eastern European republic has become the center point of surrogacy following the outlawing of International surrogacy in India. According to Georgian law, commissioning parents are the child's legal parents from the moment of conception, and their names are listed on the child's birth certificate.
Surrogacy arrangements for both citizens and foreigners are often restricted or outlawed. However, Georgia gives all prospective parents a realistic option for cross-border surrogacy.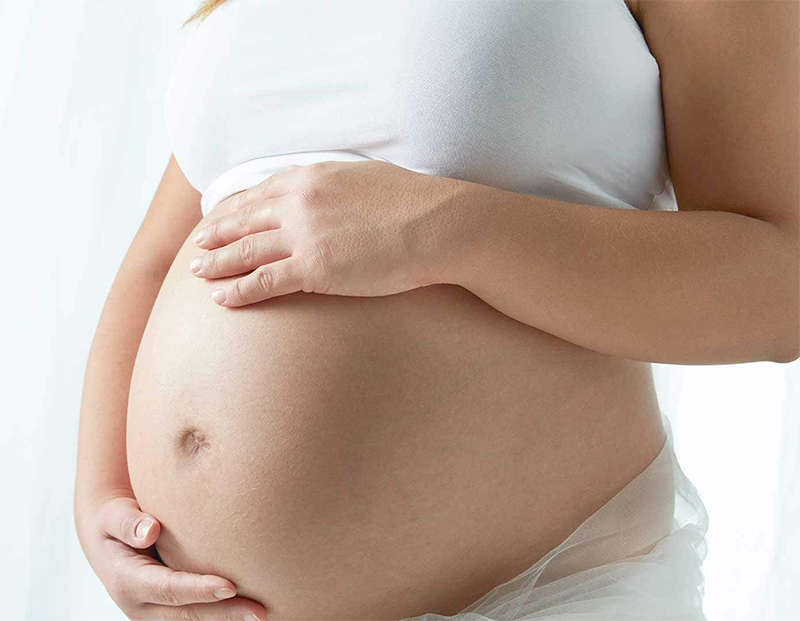 To find out whether the legal paternity of a surrogate kid is permitted in your own country, it is preferable to speak with your consulate. Although heterosexual married couples and de facto couples (same-sex, different-sex) are permitted to become surrogates in Georgia, you should speak with a local surrogacy lawyer to ensure that you may bring the baby home securely while abiding by the surrogacy laws in Georgia.
Surrogacy is a contentious subject. It involves a conversation regarding moral, social, and legal concerns for the unborn child and the intended parents. The legal position must thus be carefully evaluated. Since 1992, "Married Heterosexual Couples" or de facto relationships have been permitted by Georgian law to become surrogates. This implies that a same-sex couple or even a single parent is unable to use a surrogate in Georgia.
Traditional surrogacy: Traditional surrogacy is not prohibited because there is no formal Surrogacy Law. However, because of the considerable risk involved with this procedure, only a few organizations and specialists carry on with this type of surrogacy arrangement.
Commercial surrogacy: Despite the fact that there is no definite legislation governing compensation surrogacy, Georgian surrogates frequently use this method. The contract between the professionals and the concerned teams makes the paid surrogacy process legitimate.
Surrogacy for LGBT individuals: Initiating the surrogacy journey may be an individual step, but the ability to build a loving family is a fundamental right that no one can take away. Although there are no particular laws prohibiting LGBT couples from using surrogates, one must connect with the best surrogacy agency in Georgia for the same purpose.
When trying to have a family in Georgia, you must engage with experts who have experience in LGBT surrogacy because additional processes based on gamete transfer, working with or without state surrogate partners or donors, and other things may be necessary.
Legal parentage order: Having a child through surrogacy is one of the most supernatural delights for the intended parents, erasing all of the partners' troubles and challenges, as well as the surrogate's sacrifice and commitment to carrying the child for the intended parents.
Therefore, you must establish parental rights since there may be pre- and occasionally post-birth legal procedures that must be approved by both parties. These measures, known as parentage orders, are lawful in Georgia and simple for hopeful parents to get. The best and simplest option is to seek advice from experts with knowledgeable staff that can assist you with surrogacy laws in Georgia in all their finer details.
How we can help?
The lack of surrogacy laws in Georgia surrogacy actually may make it much easier than a surrogacy completed in a state where the process is more closely regulated. We know that your surrogacy journey may come across a few legal complications and challenges given the unregulated nature of surrogacy arrangements in Georgia. That's why we have brought in the best legal professionals and experts to take care of the task. With Become parents by your side, you need not worry about any hassle or obstruction in your surrogacy journey within the country.
Connect with one of our coordinators today for further assistance!