All you need to know about surrogacy in Ireland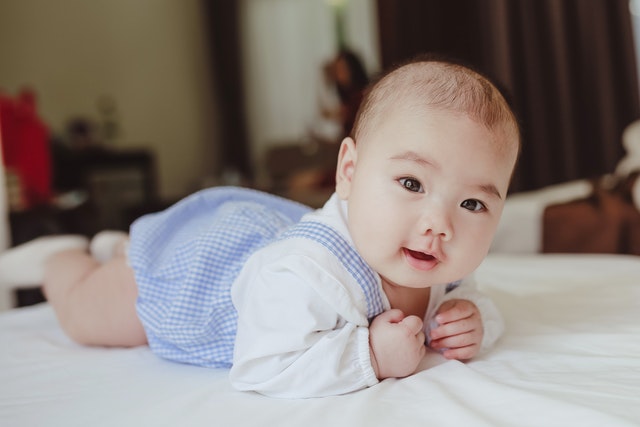 Surrogacy is unregulated in Ireland i.e. there is no legislation in regards to surrogacy in the country as of now. That is the biggest reason why most of the local couples here reach out to surrogacy programs in other countries like the USA, Canada, Ukraine, Cyprus, Greece, and Georgia.
Still, if you want to pursue surrogacy in Ireland with the help of any surrogacy agency in Ireland for specific reasons, there are a few very important things that you must know.
Is Surrogacy Legal in Ireland?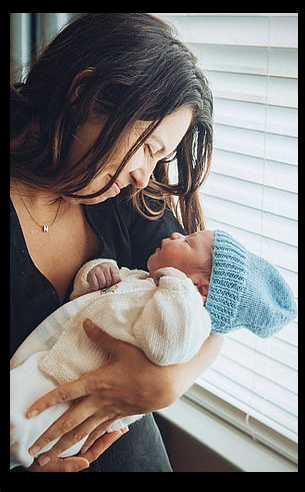 As mentioned above, there are no laws or regulations in Ireland currently regarding surrogacy. So, one can say that surrogacy is neither banned nor permissible in this part of the world. Still, random surrogacy agencies in Ireland are offering a list of surrogacy plans in the country while operating under a grey area network.
Yet, due to the absence of surrogacy law in Ireland, the contract signed by the intended parents, surrogate and the surrogacy agency is not enforceable by law to either of the involved parties.
Hence, if you are a child-seeking couple who is looking forward to surrogacy in Ireland, switching to other destinations like Ukraine, Georgia, Cyprus and Greece is advisable. In this case, the best solution is to address an international surrogate agency that provides prospective parents with support and full-spectrum assistance programs.
Commonly, comprehensive packages provided by agencies include:
In-Vitro Fertilization and embryo transfer fees
pregnancy care and medical services payments
gestational carrier compensation
legal support and supervision charges
surrogacy agency fees
Meeting with the agencies you are considering is the first stage in your surrogacy journey to determine if their team and services are a suitable fit. You can express your issues, ask questions, and share your story. Our consultations at Become Parents aim to completely guide the intended parents on the surrogacy process, including:
Considering surrogacy costs
Choosing the ideal surrogate
Selecting an egg donor if necessary
Managing the surrogacy legal concerns
What are the rules regarding legal parenthood in gestational surrogacy in Ireland?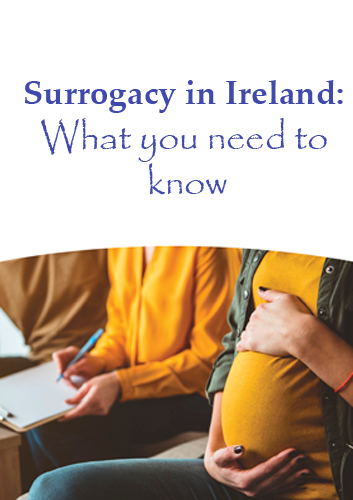 As per the family law in Ireland, the mother (regardless of whether it's the surrogate) stays as the legal parent and guardian of the child. So, irrespective of the surrogacy plan or arrangement one has pursued (traditional or gestational surrogacy), she holds the parental custody of the born child.
On the contrary, if the surrogate mother and her partner (given she is married) would be deemed as the joint legal guardians of the born child. Moreover, surrogacy in Ireland through the best surrogacy center in Ireland is permissible to local couples given they find a surrogate mother who is willing to carry a child for them.
Both the parties are required to sign an agreement (surrogate and the intended parents) regarding the management of medical costs, accommodation, and other aspects in regard to surrogacy in Ireland. Yet, in the absence of surrogacy law in Ireland, no such arrangement is enforceable by law in Ireland.
What is the process for the Intended mother to gain the legal parenthood of the born child?
The intended mother has to deal with the day-to-day care of the born child with the legal father for at least 2 years to gain the legal parenthood status of the born child. This comes as the biggest reason why most of the intended parents find surrogacy in Ireland, a bit complicated.
Surrogacy cost in Ireland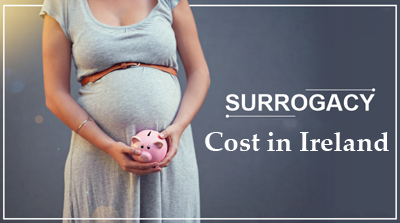 As surrogacy is not regulated in Ireland due to the absence of legislation, the cost may vary according to the surrogacy agency or clinic you are dealing with. Yet, a standard cost of surrogacy in Ireland with any best surrogacy clinic in Ireland would come in between €30,000 – €150,000, depending on the fact whether you have opted for a sperm or egg donor in the process.
The surrogacy cost in Ireland will further jump once you add other add-on charges and expenses like travel, logistics, insurance, counseling services, legal paperwork, and so on.
Surrogate mother Ireland selection criterion
To become a surrogate mother in Ireland, a woman must:
– come from the age group between 25 and 47 years
– Have previously carried a healthy child
– Have been screened and evaluated by a professional medical expert and counselor for any kind of physical or psychological issues
– Come with a will to help and assist the intended parents in their quest to achieve parenthood
Why you must come aboard with Become parents for Surrogacy in Ireland?
Here at Become parents, the best surrogacy center in Ireland, we come over as a team of surrogacy experts that carries more than 12 years of experience in the same domain. Over the years, we have helped and assisted more than 1000 couples in their child-seeking aspirations. If you are looking for the best surrogacy clinics in Ireland that can provide a surrogate house in Ireland and the best surrogacy treatment in Ireland at the same time, you would find no hassles while seeking surrogacy in this part of the world.
Surrogacy in Ireland is non-regulated and this is where you got to stay aboard with a trusted surrogacy agency that can lend you the required support at every step. While we have tied up with some of the best surrogacy experts, we can assure you of getting the best services and support during your surrogacy journey. We provide the most ethical and affordable surrogacy plans and cheapest surrogacy in Ireland to our clients. We are one of the best surrogacy agencies in Ireland, providing ethical surrogacy.
Connect with us on live chat or choose any of the preferred social media platforms to book a free consultation today!