Surrogacy in Argentina
Surrogacy is unregulated in Argentina, i.e. there are no Surrogacy laws in Argentina as of now. So, you can go by your surrogacy aspirations in the country without any second thoughts. Besides, given the absence of a legal framework, you can further pursue surrogacy for same-sex couples or surrogacy for single parents in Argentina.
Still, being an intended parent, you must make an informed decision in the same regard. As there is no legislation regarding gestational surrogacy in Argentina, it is highly crucial to get along with a trusted and reputed surrogacy agency like Become Parents.
For more than 15 years, our surrogacy professionals have been helping every intended parent with the best care and assistance en route to their parenthood dreams. So, as you get on board with us, you can stay assured of getting every kind of support during your surrogacy journey. That said, you must grab as much knowledge and information regarding surrogacy before taking the first step forward.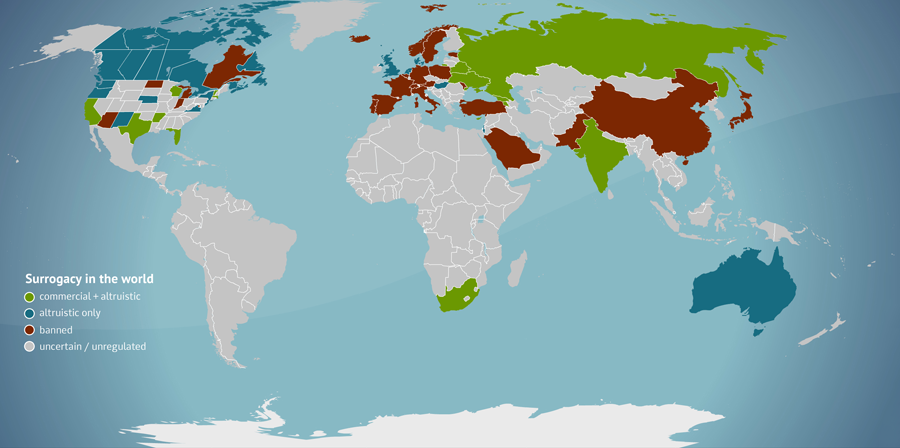 Is it Legal to pursue Surrogacy in Argentina?
As mentioned earlier, surrogacy is neither permitted nor prohibited in Argentina. Hence, one must make the first move regarding gestational surrogacy in Argentina while associating with reputable surrogacy agencies in Argentina like Become Parents.
For Same-sex, a gay couple can get to be the parents of a baby through a surrogate pregnancy, although there is no law in this respect. For this, the surrogate mother must effectively cede her rights as a mother after childbirth and recognize the paternity of one of the surrogates, whose partner can then adopt the child.
The legislation of the country, however, has framed certain guidelines in regard to IVF treatment in Argentina. "A single registry in which all health establishments authorized to carry out procedures must be registered techniques of medically assisted reproduction," as mentioned in Argentine law (art.3), which includes "medical establishments where gamete and/or embryo-receiving banks operate,"
In layman's words, everyone over the age of 18 who has signed an informed permission form is eligible for medically assisted reproduction procedures and techniques at a surrogacy clinic in Argentina.
Moreover, even homosexual couples can fulfill their parental ambitions in the country, given they connect with a reputed surrogacy center in Argentina like Become Parents.
Surrogate mother in Argentina
You may not face any issues regarding the searching, screening, and coordination of the surrogate mother in Argentina. At Become Parents, we have a large pool of surrogate profiles that are duly screened and tested for any kind of physical or mental health ailments.
All you need to do is search through the available profiles and make the right selection as per your needs and expectations. Besides, there are certain things that intended parents need to be aware of in advance.
Following the birth of the child, the surrogate mother in Argentina must waive her parental rights and acknowledge the paternity of the intended father, allowing his partner to adopt the kid. Heterosexual married couples have the same rights as homosexual couples. Still, the surrogacy contract is not enforceable in the eyes of law.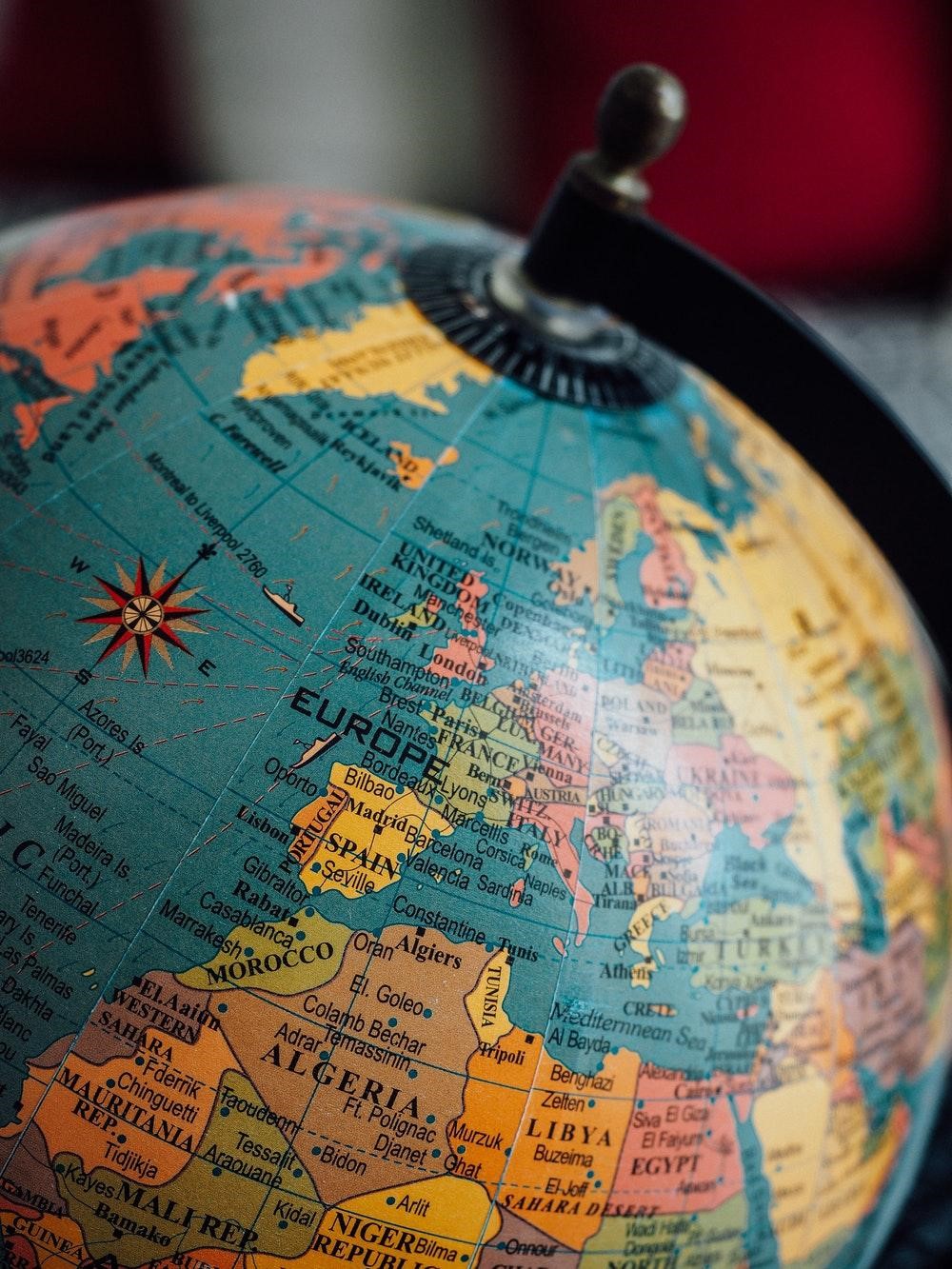 This is where working along with a reputed surrogacy agency in Argentina is highly recommended. The intended parents can count on the agency's experience and expertise to ensure a smooth and convenient surrogacy journey altogether.
Surrogacy in Argentina: Key considerations!
In Argentina, assisted reproductive technologies have been utilized for decades. The country, on the other side, is home to some of the world's most modern fertility facilities. So, we can say that both couples and individuals alike can benefit from these medical alternatives and practices. Additionally, gamete donation is usually done for charity causes to ensure secrecy and benefit to the beneficiary.
Cryopreservation of genetic material and embryos is allowed and controlled as part of a national public-order standard that enables and controls the largest variety of fertilization and implantation alternatives conceivable.
Article 1 defines "medically assisted reproduction operations and methods" as "procedures and techniques done with medical help for the attainment of pregnancy," which includes "low and high complexity techniques, whether or not they entail the donation of gametes and/or embryos" (art. 2).
Procedures can only be performed in licensed health facilities that fulfil council criteria, according to the legislation.
Argentina's fertility laws subsidize IVF for its residents, making it one of the few countries to do so. Infertility affects one out of every six couples in the country, according to the advocacy organizations that lobbied for the law to be implemented three years ago.
Furthermore, the acceptability of homosexual families has made it easier for gay couples to start a family. To allow her partner to adopt the kid and recognize the paternity of one of the parents, a woman who is expecting a child must waive her rights as a mother after the child is born. The same legal safeguards apply to heterosexual and gay couples with the help of your

surrogacy center in Argentina

.
Surrogacy Cost in Argentina
The surrogacy cost is determined by the cost of IVF cycles, medicine costs, and diagnostic tests, for surrogate in Argentina. The same cost would go higher if an egg or sperm donor is brought on board during the surrogacy arrangement.
Surrogacy was suggested to be legalized if certain requirements were satisfied in the Chamber of Deputies in August 2011.
As a matter of fact, surrogacy is not illegal in Argentina, but it is also not authorized. We advise you to start with a reputable surrogacy agency in Argentina. Surrogacy legislation that also safeguards assisted reproduction, which currently has restrictions in place, should protect all parties involved, including the intended parents, the surrogate mother, and the kid.
Still, engaging with the finest and most ethical surrogacy clinic in Argentina can make it all easier for you. Without it, you risk falling into the wrong hands, which might result in legal ramifications and troubles during your surrogacy journey in the country and provide you the best surrogate mother cost in Argentina.
Why choose Become Parents?
With Become Parents on your side, you may simply take advantage of the country's state-of-the-art medical facilities and helpful fertility regulations without any second thoughts. Moreover, our expert professionals are committed to offering the finest advice and assistance at every stage of your surrogacy journey in Argentina.
One of Argentina's leading IVF clinics, sperm banks, and egg donation agencies has teamed up with us to guarantee that our valued clients receive the best possible assistance throughout the surrogacy treatment process.
Please contact one of our coordinators now to book a free consultation!