International Surrogacy Arrangements by Become Parents
Global Surrogacy Agency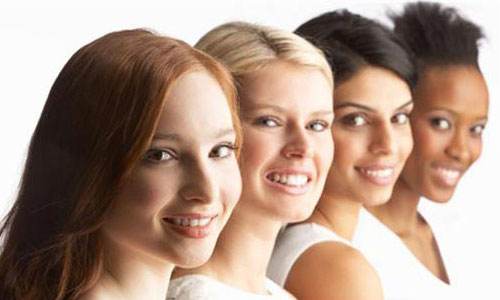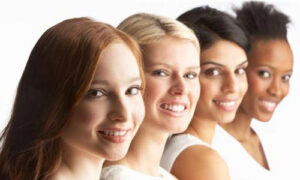 Surrogacy has come up as the best alternative for those people who couldn't conceive or either don't want to conceive due to their busy lifestyle schedules and other random reasons. A surrogate carries the child of the Intended parents for the next nine months and in return, she gets compensated for the same in Monetary or other terms by the Intended parents.
On the other hand, International Surrogacy is a Surrogacy arrangement where the Surrogate resides in a different country. The Surrogacy arrangement here can be the either altruistic or commercial arrangement. An Altruistic Surrogacy is an arrangement where the Surrogate mother is being compensated for her services to the Intended Parents in regard to the Medical and legal expenses. She is not going to make any profit in this type of arrangement.
On the other hand, Commercial surrogacy is an arrangement where the Surrogate mother makes some good profit after covering all the Medical and Legal expenses.
Issues that may come over during the International Surrogacy Arrangement
The Intended parents generally face a lot of issues while attaining legal parenthood for their child.
Eventually, the child doesn't have Legal parents and is thus termed Stateless
Further process of getting the Legal parenthood and Immigration process for the Stateless child.
Chances of Criminal offense during the whole process of worldwide Surrogacy while including a Surrogate from a different Country.
Become parents is a global surrogacy agency that is a leader in international surrogacy arrangements. Our entire team of doctors, nurses, and other medical and legal specialists is committed to ensuring that the global surrogacy procedure proceeds well and that the requirements of intended parents and surrogates are completely met. We pride ourselves in embracing couples and individuals from all ages, countries, and backgrounds. We also value our amazing relationship with the LGBTQ community.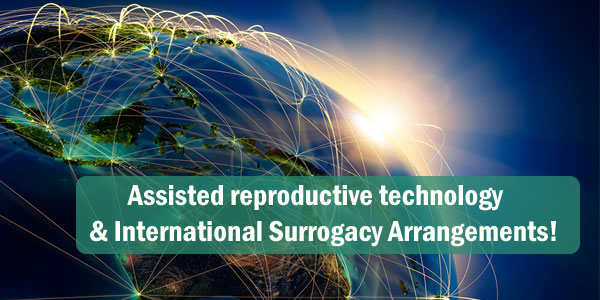 Although most people enter into a Surrogacy Arrangement with Foreign Surrogate in good faith, it's the situation after the birth of the child which gets complicated most of the time. That's where a selection of a global surrogacy agency that is capable of taking care of International Surrogacy arrangements proves crucial.
Why Become Parents is the Best Surrogacy agency to go for International Surrogacy arrangements?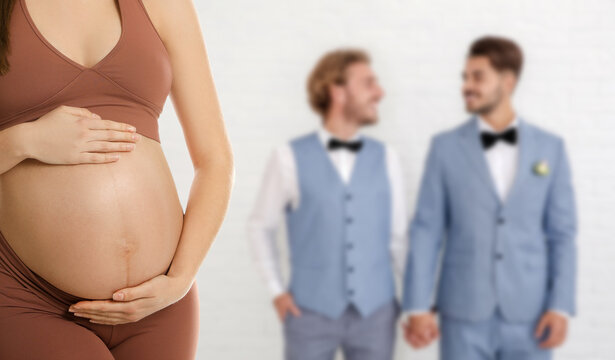 At Become Parents, we have partnered with a number of Top-notch Surrogacy agencies around the world to bring only the best and already screened surrogates on board. We always ensure that our Surrogates share the same ethical, moral, and social values to keep them on par with the Intended parents and their Requirements. We provide Surrogacy in Argentina, Georgia, Cyprus, and Kenya as favorable destinations for single men and homoparental couples where the surrogacy protocol and contracts are easy to follow.
A global surrogacy agency that offers: "Personalized Professional Services" from the first call till delivery. Our IP's satisfaction and happiness is the main goal of our agency.
Become Parents is aware that we provide a very sensitive service that is also very significant and highly personal. We are aware that we are in the business of helping people begin new lives and start families, and nothing is more important to us. The intended parent(s) have numerous inquiries regarding starting a family in the future and considering surrogacy. It can be intimidating to start the surrogacy process, but our team at Become Parents is here to help you every step of the way.
– We provide consultations with the most experienced professionals in each country where we do work.
– Access to a sizable database of clinics in various locations throughout the world.
– Coordinating laboratory and medical programs.
– Easy drafting of contracts and agreements. Proper Case monitoring.
– Creating legal documentation.
– Services for consulting and legal help in various countries around the world.