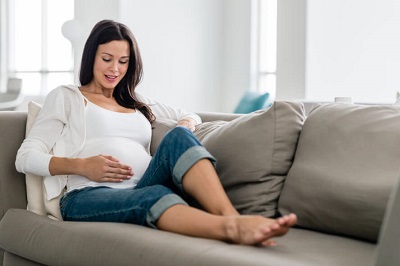 There are several reasons by which couples are unable to conceive or carry a healthy pregnancy. If you are one of them trying to conceive without success, you may have considered Surrogacy.
Surrogacy is considered due to several reasons. Perhaps a woman has found it easy to get pregnant but suffered repeated miscarriages, or she has experienced some IVF failure, or maybe a gay couple longs to have a baby of their own. The main thing in all these scenarios is a feasible womb to carry the pregnancy to its term, and that is what surrogacy provides.
Surrogacy allows intended couples to have their related genetic child and to be fully informed of the baby's entire prenatal care and health.
Mainly there are two types of surrogacy: Traditional and Gestational Surrogacy.
Traditional Surrogacy: In this arrangement, through artificial insemination or IVF, a woman becomes pregnant by her eggs and sperm of intended father or from the donor's sperm. In traditional surrogacy, the child is genetically related to the surrogate.
Gestational Surrogacy: It is the most common surrogacy arrangement where the egg from the intended mother or egg donor is fertilized with the sperm of intentional father or a sperm donor. In this arrangement, the surrogate is not genetically related to the child, and this is all done through IVF treatment.
The whole process of surrogacy can take up to 14 to 18 months to complete.
Opting surrogacy as your option, it's advisable to schedule a consultation to discuss it in brief. Here is step by step process of Surrogacy:
Step 1: Choose an agency
Surrogacy procedure needs a surrogate who acts as a carrier of the child. Anyone can be a surrogate; however, most of the couples choose women close to them, someone, from their families, friends or relatives. On the other side, many couples work with an agency that will help them to match an appropriate surrogate. Tips for finding a surrogacy agency are:
You can choose a large agency that will help you through the entire process from start to finish. Also provide you full information or advice on surrogacy related legal, insurance or financial issues. Keep in mind that the services they offered are not cheap.
The small agency is also an option which is a lot cheaper than a large agency. However, they may offer selected services.
You can search for surrogate on your own. You can save money by doing this but some things you need to consider including background checks, draw up contracts and all other things which are necessary for the procedure.
Step 2: Select your counselor
In case disagreements and issues arise between you and your surrogate, you need a legal counselor to help you avoid complications along the way. At least have one meeting psychological consultant can help you all maintain your emotional health and boundaries during the process.
Step 3: Choose your medical care
During the process, a surrogate needs to undergo through a various medical and psychological screening process to make sure that all things are going good. As an intended parent, it's your responsibility to search for a competent medical professional. Select the doctor who has years of experience in this field and additionally should accept the medical insurance if applicable.
Become Parents provides you a complete and affordable surrogacy solution as per your need and expectation. Call us to book your consultation.