Become Parents: The Leading Fertility and Surrogacy Clinic in Kenya (Nairobi)
About Surrogacy Agency in Kenya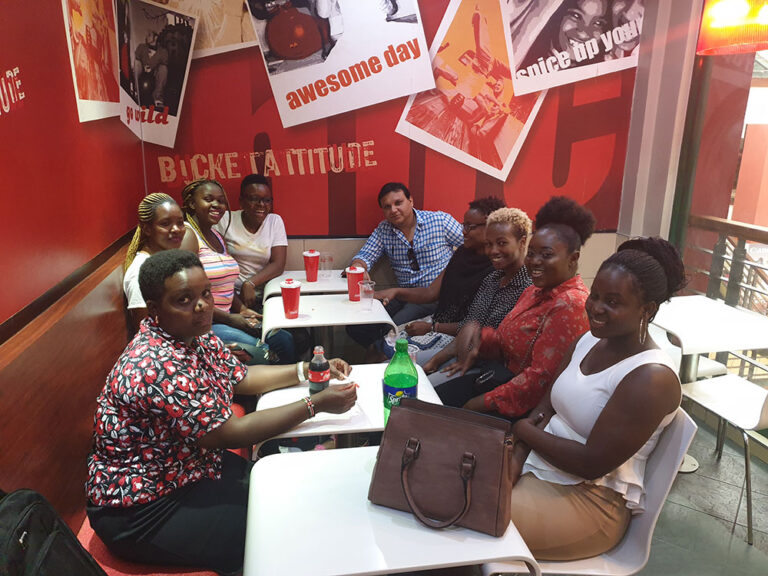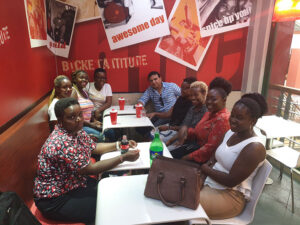 The Surrogacy Agency in Kenya will assist you in your Surrogacy Process despite the absence of surrogacy laws in Kenya. However, over the years, the country has successfully assisted numerous child-seeking couples and individuals in realizing their parental dreams. Surrogacy Clinics in Kenya have no such law pertaining to surrogacy arrangements in the country, but the Surrogacy Law in Kenya states that both parties need to sign an agreement before they begin the surrogacy process, and the agreement states that after the birth of the baby or babies, the surrogate will hand over the newborn to his or her intended parents without any hassles, and they are going to be paid for their services in return.
If you choose the best Surrogacy Clinic in Kenya, they will assist you with all the paperwork, and your journey to parenthood will be smooth and swift. Become Parents is one such clinic, which has years of expertise and is regarded as the most reputable Surrogacy Center in Kenya. 
There are two types of surrogacy arrangements in Kenya: Traditional Surrogacy and Gestational Surrogacy (most popular for Gay Couples). If you hire the best Surrogacy Agency in Kenya, they will run proper tests and guide you in the right direction as to which type of Surrogacy will work best for you, as different individuals have different needs.
Being an intended parent, you can benefit from their cheapest surrogacy programs through the best Surrogacy Center in Kenya, duly backed by professional medical experts and state-of-the-art IVF facilities. Kenya's capital, Nairobi, is home to the main fertility-related medical facility and the best Surrogacy Services in Kenya. Become Parents is one such Surrogacy Clinic in Kenya.
Still, before making the first move, it is recommended that you go through all the key elements and aspects related to Surrogacy and what Kenya has in store for you. This way, you can always make an informed decision without putting your money and efforts at risk. It is always advisable to seek consultation from the experts who are already doing the Surrogacy Procedure in Kenya, so why not choose Become Parents, who can help you from start to finish, including all the paperwork, accommodations, etc. Connect now and feel the difference.
How Can a Surrogacy Center in Kenya Help You Understand Surrogacy Laws in Kenya?
In order to bring about a lasting legal regulation related to Gestational Surrogacy in Kenya, surrogacy professionals in Kenya began putting their best foot forward in 2014. Although there has already been considerable progress, the process is currently ongoing.
Kenya is one of the developing nations that do not yet have any published, legally binding rules related to carrying out surrogacy procedures. However, as per Kenyan Family law, every individual and couple, local or foreign, regardless of their sexual orientation, can form a family in the country.

Commercial surrogacy in Kenya is still permissible. But you need to choose the best

surrogacy center in Kenya to have a safe journey to parenthood.

So, any individual or couple can opt for this type of surrogacy without any legal or social implications, but need to hire some professionals before starting the process like lawyers, professional

surrogacy agency in Kenya, etc.

It is crucial that interested intended parents take the best possible care of the legal elements of the surrogacy process to ensure their future safety because there are no special laws for surrogacy procedures for national and foreign patients.

Before pursuing a surrogacy process, couples must make sure they speak with a knowledgeable professional lawyer. This assists couples who are interested in surrogacy in avoiding becoming victims of illicit practices that prey on those who are ignorant of the many facets of

surrogacy in Kenya

.

Parents should exercise extreme caution throughout their surrogacy journey given the rising demand for this procedure in Kenya.

According to Kenyan family law, a woman who is at least 25 years old may act as a surrogate mother and bear the child within her body, giving the child to the intended parents when the operation is complete. The surrogate mother relinquishes all rights when the baby is delivered.
Overviewing Surrogacy Cost in Kenya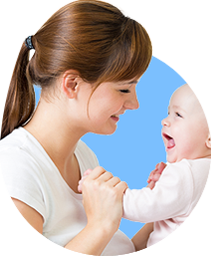 Numerous variables affect the Surrogacy Cost in Kenya. A woman who is willing to carry a child for another family must commit to doing so for a full year, and the process of becoming a surrogate mother in Kenya can be lengthy and challenging.
Depending on the specific method used, the structure related to surrogacy costs in Kenya may change. This total cost includes all reasonable and necessary medical expenses, legal fees, counseling fees, surrogacy agency fees, living expenses and pay for the surrogate. The cost of the surrogacy agency in Kenya is affordable for the intended parents.
Most of these costs are variable. For example, the surrogate mother's monthly pay may change depending on where she lives, and legal fees may change depending on the laws of the state and how the court works.
Most surrogate mothers in Kenya would rather live with their own families, so this cost can often be cut by the intended parents. However, the Surrogate Mother House in Kenya, facilitated by Become Parents, is prepared to handle any circumstance with surrogate housing.
Also, the intended parents' and the surrogate's medical costs might not be covered by insurance, and they have fewer financial options than adoptive families. Intended parents can talk to their surrogacy consultant at Become Parents to get a more accurate estimate of how much surrogacy will cost and help them make a budget.
It is advisable that you choose the best Surrogacy Agency in Kenya as they will offer low surrogacy costs, which are easily affordable by any class of intending couples. Become Parents is one such reputed surrogacy clinic in Kenya that will help you in every step of your journey to parenthood. Parents is one such reputed surrogacy clinic in Kenya that will help you  in every step of your journey to parenthood.
What is the 2014 Reproductive Health Care Bill?
Kenya's Reproductive Healthcare Bill, 2014, was put forward with the help of a group of very experienced lawyers. The country now has a more favorable perception of surrogacy and the associated Surrogacy Clinic in Kenya. This law elaborates on several aspects of gestational surrogacy.
Kenyan surrogacy laws talk about the right to gestational surrogacy and the agreement between the surrogate and the parents-to-be. These are two important parts of this type of surrogacy. Some of the most important parts of the law are that both parties agree and that the genetic background of the child is known. This law includes a detailed explanation of the surrogate mother's fertilization schedule. Also, it has been said that doctors, nurses, clinical officers, and community health workers will work together to give the best maternity care possible.
Is Surrogacy for same-sex and Gay couples in Kenya Legal?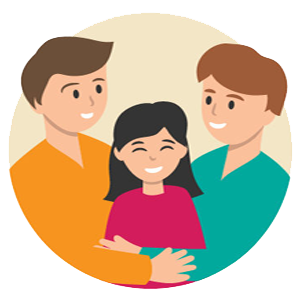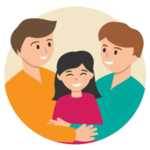 As mentioned earlier, Kenya is popular for Gestational Surrogacy which is permissible for anyone regardless of sexual orientation. So, if you want to find surrogacy for singles in Kenya or for same-sex couples in Kenya, you can go ahead with your plans without any doubts.
However, given the unregulated nature of surrogacy in the country, you must always work with the best Surrogacy Agency in Kenya, like Become Parents, that has a proven track record and all the expertise. With all the right knowledge and experience under one roof, Become Parents is your one-stop solution for Surrogacy and we can help and support you at every stage of your surrogacy journey.
While many surrogacy clinics in Kenya and other professionals spread misinformation about same-sex surrogacy in Kenya, the reality is quite different. Connect now with Become Parents and resolve all your dilemmas.
Embryos & Egg Donors
There are very flexible rules for the same, and you can bring your own donor, too. Eggs, embryos, and sperm are able to be shipped directly from your registered clinic. There are many options to select local egg donors (process and success rates) or Surrogates, too.
Even though surrogacy options are relatively inexpensive and widely available in Kenyan surrogacy agencies, intended parents must consider several factors before proceeding and selecting the best surrogacy agency in Kenya to ensure that the entire process runs smoothly and quickly.
Kenya doesn't come along with a proper law or regulation for surrogacy in their legislation. This is the reason why random malicious clinics in Kenya can be found everywhere that claim to be the best in the country. So, the intended parents need to be wary of all such agencies and agents that could dupe them with some good money.
Kenya is a homophobic country so gay parents or couples who wish to seek a surrogacy program, need to be extra careful and cautious while visiting any

IVF clinic

in Kenya or surrogacy center. They are advised to deal with an ethical surrogacy agency to make the process smooth and convenient.
The couples need to file for the parental custody of the future child in the local court while furnishing all the required documents and information. Additionally, the process is quite lengthy and time-consuming for Australian citizens. It's a cumbersome process and it is better to be handled by the best

Surrogacy Clinic in Kenya.
As per the Kenya reproductive healthcare Bill 2014, the

surrogate mother

needs to be at least 25 years old in order to get artificially inseminated with the embryos of the intended father.
The future child will belong to the surrogate mother and the intended father, according to the local law on citizenship. Once the child is born, the birth certificate will carry the names of the biological father and the surrogate mother.
This is where the surrogate mother needs to give up on the rights over the baby while signing the agreement to further allow the biological father to take the baby to their home country.
On the other hand, the intended parents can easily find a surrogate house in Kenya, due to the high rate of poverty and unemployment in the country.
The intended parent can benefit from the cheap surrogacy services in Kenya that also come with high-quality medical services.
But everything has to be done in a coordinated manner, and this is where your surrogacy agency in Kenya will come into play, and who better than Become Parents, who already has a number of years of experience in handling these procedures swiftly and smoothly?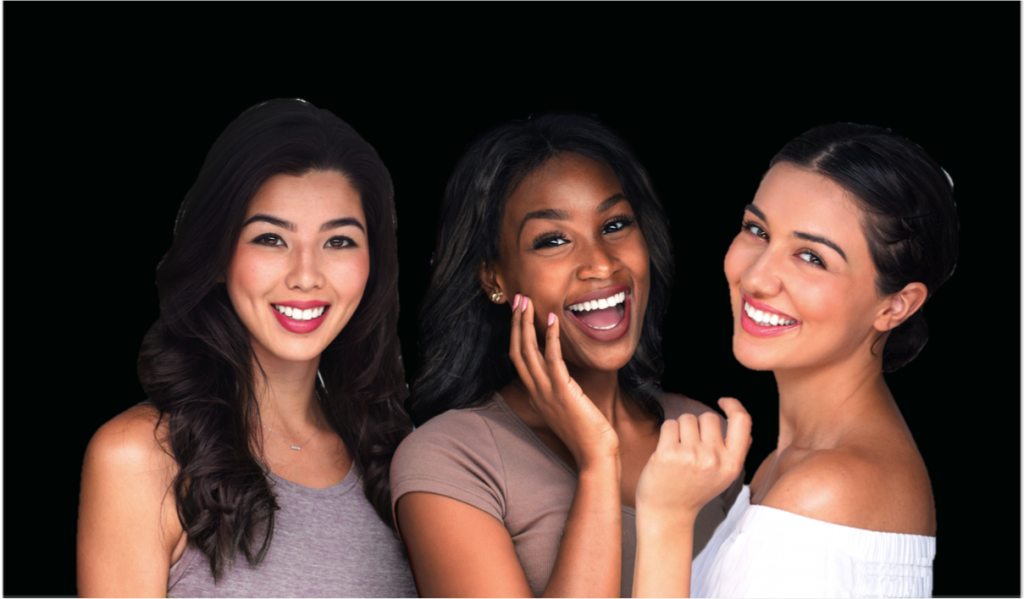 Here at Become Parents, we can help you with the safest, most convenient, ethical, yet affordable surrogacy plan, according to your needs and requirements. Over the past 13 years, we have helped and assisted over 1,000 couples from all over the world with the best consulting and medical support. We also provide other cost-effective international surrogacy options for single parents and gay couples in Argentina, Bangkok, India, Georgia, and other countries.
As our founder, Gaurav Wankhede, is an IP himself, we can perfectly understand the kind of expectations and hope you carry while entering into a surrogacy program. So, before drawing out the agreements, we always ensure that we take care of your needs, requirements, and expectations in the best manner possible.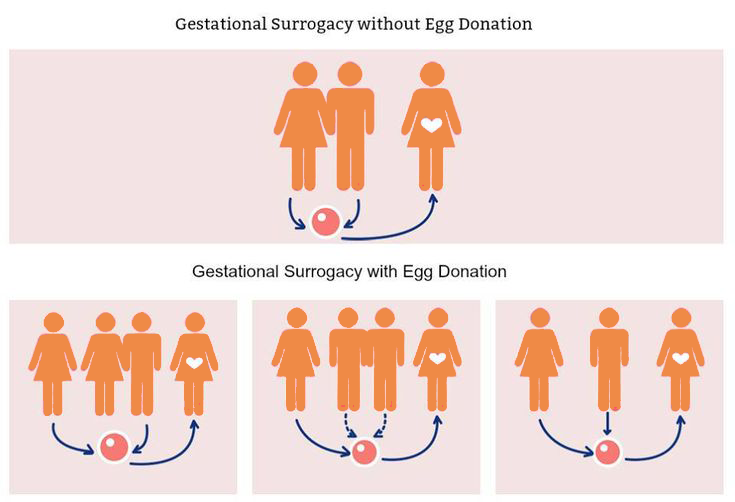 How to Proceed with Surrogacy When Choosing Kenya?
Inquire about a FREE consultation
It all starts with the first inquiry from our coordinators. You can call on the provided numbers or simply fill up the form on the website. During the initial consultation, our specialists will answer all your worries and concerns regarding gestational surrogacy in Kenya.
Choosing the right surrogacy plan
You can then pick the most suitable surrogacy plan while scrolling through a list of available options. At Become Parents, we will make available the most ethical and affordable surrogacy plans, rightly customized according to your needs.
Selection, matching, and coordination of the surrogate mother in Kenya
The intended parents can make a desired selection regarding the surrogate mother while going through the surrogate profiles in our database. Once done, the surrogate mother in Kenya will then be screened, matched, and coordinated as per the pre-defined criteria at our partner surrogacy clinic in Kenya.
Prepare for your trip to Kenya
You can visit the surrogacy center in Kenya and meet the surrogate mother in person by making travel arrangements via our coordinators.
Signing a Surrogacy Agreement or Contract
This will cover all of the rights and responsibilities of the surrogate mother in Kenya, the Intended parents, and the surrogacy clinic.
Getting along with the IVF procedure
IVF procedure would then be initiated at one of our partner surrogacy centers in Kenya under the expert supervision of world-class fertility specialists. If required, a sperm or egg donor would be employed to facilitate the IVF process.
The surrogate mother in Kenya would undergo a pregnancy test after three weeks of the embryo transfer process. Upon confirmation of pregnancy, she will carry the child to term at a state-of-the-art surrogate home in Nairobi.
Taking the baby home after delivery
Once the baby is born, the intended parents can then take it to their home country subject to the completion of all the legal and financial formalities.
The Child's Status
The child is to take for citizenship of the IPs according to their citizenship laws. After delivery of the child, a birth certificate will be issued by the Kenyan govt with the child's names of the birth mother and the genetic father. For these proper papers to be submitted so that you have all rights to take the baby outside Kenya.
Our outstanding team is entirely committed to offering intended parents, surrogate moms, and egg donors the highest level of personalized service and care. We are Kenya's prime destination for surrogacy services. We have decades of experience in managing surrogacy in Kenya.