---
Become Parents is a 'start-to-end' Surrogacy Agency based in Mumbai, India and has been in business since 2007.
We have tied-up with the leading IVF clinic in India that provide couples with the option of starting a family through ART and Surrogacy. We specialize in providing support right from the time one decides that surrogacy might be an option for them up until the time the much desired baby leaves the country.
We have been in operation for more than 7 years and have helped more than 500+ couples achieve their dream of becoming parents! We have worked with couples from Kenya, Bangkok, Australia, South Korea, US, Israel, UK, Spain, Canada & NZ.
The founders of this company are former IP's themselves and thus genuinely understand the financial and emotional stress, besides the legal and ethical complexities involved in perusing surrogacy.
Our experienced India based staff will coordinate and ensure that during the entire process you are kept well informed and ensure smooth communication between the parents, surrogate and the clinic.
Costs are one thing that we are very conscious of and we have done everything possible to keep them within reasonable limits without compromising on Surrogate's care. We here at 'Become Parents' we will never charge you exorbitantly as some other agencies. All the costs are explained to you up-front in our easy to read contract.
When we started looking for Surrogacy agencies around the world, a US based agency quoted US$15,000 as their retainer fee!!! Most of this money was going to the lawyers and 55% of it towards the administrative costs.
This is the reason we have decided to keep our costs to an absolute minimum,and that is our promise to you! You will be amazed at the low all inclusive fees we charge for our services.
Become Parents Team
(World-Class Professionals)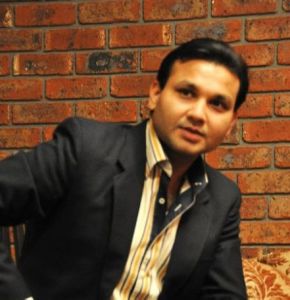 Mr Gaurav Wankhede
Gaurav Wankhede is the Founder and Director of Become Parents. He is an ex IP, an entrepreneur and an ex Air Force officer. He launched become parents in 2007,since then he has worked with 500 couples from across 15 countries. He is a well known figure amongst worldwide surrogacy business.
Gaurav lives in Kolkata, India and travel frequently between India and Thailand to manage his Bangkok Surrogacy International office.
He is a keen squash player, loves music and was a trained chef before he joined the Air force!
---
Our Doctor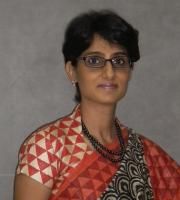 Dr Sukhpreet Patel completed her graduation from Topiwala National College and B.Y.L Nair Hospital and post graduation from Seth G.S. Medical College and KEM Hospital, Mumbai. She is a Diplomate of National Board, New Delhi. She has done her Fellowship at the College of Physicians and Surgeons, Mumbai.
She has also done a Post graduate Diploma in Medico-Legal Science, Symbiosis, Pune and Diploma in Gynaecological Endoscopy from Germany. She has worked as Consultant Obstetrician and Gynaecologist at Gynaecworld, Breach Candy Hospital and St. Elizabeth Hospital.
Over the years, Dr. Patel has performed over 1,000 IVF procedures, enriching the lives of hundreds of childless couples. During this process Dr. Patel has introduced numerous pioneering techniques in the field of Assisted Reproductive Technology.
---
Our Lawyer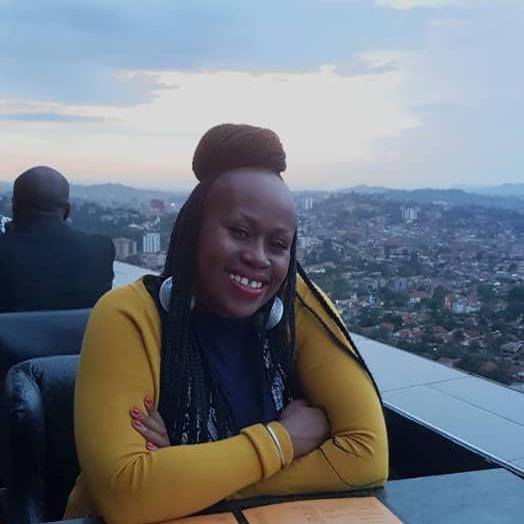 Ms Susan Kawge is the director at SUSAN W. KAGWE KITHINJI & CO. ADVOCATES and is a specialist who engages in all legal transactions including Civil, Commercial, Family, Conveyancing and Intellectual Property Law. Susan has been assisting us with all the important paperwork that needs to be submitted to all embassies as well as obtaining court orders whenever required.
She also assists us with counselling of surrogate candidates, as well as egg donors.
---
Our Hospital

In 2007 Dr L H Hiranandani Hospital became the first hospital in Mumbai and the Western region of India to receive the prestigious NABH Accreditation for hospitals and healthcare providers- an honor accorded to only eight hospitals in the country at the time. The hospital was reaccredited in 2010. Recertified in 2009 with ISO 9001:2008, NABH Accreditation – 2007.
---
Full time Obseteterics & Gynaecology Consultant, Dr. Anita Soni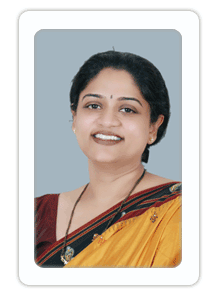 Dr Anita Soni is working as Full Time Consultant – Obstetrics & Gynaecology at Dr L H Hiranandani Hospital since inception of the hospital i.e. 2004. After completing her Post graduation, she worked as an infertility officer at the Nowrosjee Wadia Maternity Hospital in the year 1995 and then joined as a lecturer at Seth G S Medical College, KEM Hospital. In 1996 she joined the Nowrosjee Wadia Maternity Hospital as a lecturer and worked there till 2000. She then went on to start her own private practice in Powai and has been in Powai since 2000.
Her specialized post graduate training includes Advanced Fertility Workshops, Course in Randomized Clinical Trials, Updates in Ultrasound and Infertility, Specialized training in Infertility, Certificate course- Ultrasonography in Obstetrics & Gynaecology. She has trained in
High risk pregnancy also. Her special interest includes Infertility, Operative Endoscopy, Gynaecological Oncology, Ultrasonography and Maternal Fetal Medicine. To her credit there are a number of national and international publications.
---