Colombia comes up with a reputation for being the most sought-after surrogacy destination for people from USA and Canada.
While Surrogacy arrangements and medical costs are quite cost-effective in these countries given by some best surrogacy clinics in Colombia, Colombia offers customized surrogacy plans at many affordable rates to a list of intended parents across the globe. The most experienced surrogacy center in Colombia provides affordable, safe treatment options.
Our surrogacy clinic in Colombia provides surrogacy for singles, couples, and same-sex couples. As of late, The Colombian government and authorities have given a green signal to the resumption of surrogacy arrangements post-COVID-19 situation.
However, the intended parents can expect some deferrals in the given operations and related perspectives due to the recent pandemic situation.
Is surrogacy legal in Colombia?
Surrogacy stands legal in Colombia. Moreover, assisted reproduction is regulated and protected by the Colombian constitution, and surrogacy, in particular, is highly supported by the Colombian Constitutional Court. Besides, the National Constitution of Colombia has provisions to offer full rights to children born via surrogacy.
The same law makes surrogacy accessible and approachable to every person or couple, irrespective of their sexual orientation through the support of many best surrogacy clinics in Colombia. That said the surrogacy arrangement process in the country comes really beneficial for all LGBT couples and single parents. We are a part of a global network of surrogacy clinic in Colombia currently operating in nine different countries throughout the world.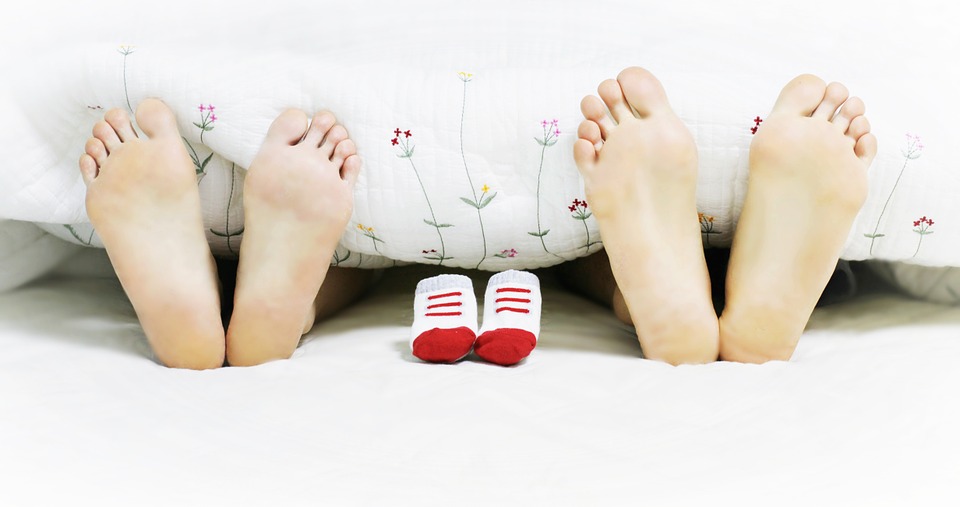 Taking a deep insight into Surrogacy in Colombia!
Colombia presently remains in the #22nd spot as far as "Best Healthcare System" all throughout the world according to a recent report issued by World Health Organization. On the opposite side, a similar report places nations like Canada and America in the #37 and #30 positions respectively.
Furthermore, in a new list including Latin America's best clinics mentioned by América Economía, more than 20 best surrogacy clinics in Colombia are in the list (Colombian clinics make the cut).
All single people, heterosexual couples, and same-sex couples are welcome to participate in the surrogacy program as long as there is a genetic connection to the child because the constitution of Colombia does not allow discrimination.
In a major ruling issued in 2015, the Colombian Constitutional Court acknowledged this, holding that the right of children to have a family and not be separated from it was limited by the prohibition of same-sex parents as prospective adoptive parents.
In accordance with Article 100 of the Constitution, which provides foreigners in Colombia the same civil rights and protections as Colombian citizens, this also applies to international surrogacy.
Being the leading surrogacy center in Colombia, we provide the best international choice to Colombian LGBT families. Because of its great healthcare system and low cost, the well-known tourism location is becoming an increasingly popular surrogacy hub. Colombia's medical services are very highly rated than those in the United States or Canada.
The nation has a strong track record of advancing LGBT rights. We are a trusted name as an international surrogacy agency in Colombia with the most experience.
Why surrogacy in Colombia is highly recommended?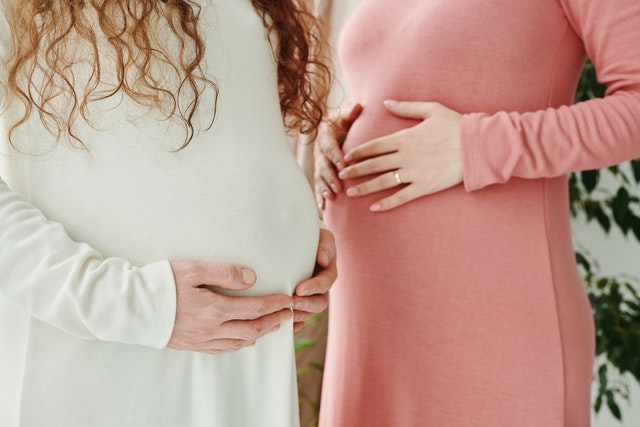 The best quality medical support, reasonable surrogacy cost, supportive legislation, and presence of the best clinical specialists in much best surrogacy centers in Colombia make Colombia an ideal destination for all child-seeking couples. Moreover, the nation legitimized same-sex relationships and further brings along simpler adoption procedures and equal benefits of all social services while paying little mind to somebody's sexual orientation. This, alongside a list of other big reasons, has drawn in a lot of global couples to seek surrogacy in the country.
Colombia offers world-class medical support services, along with favorable surrogacy policies in the country. Hence, regardless of whether you are a local or an international couple looking for surrogacy clinics in Colombia that can provide a surrogate house in Colombia, surrogacy treatment in Colombia you would find no hassles while seeking surrogacy in this part of the world. A Colombian local is qualified to get the basic public health insurance protection in the country that further incorporates the cost and expenses incurred by the surrogate mother and the future child's proper care.
Regardless of whether you are an international couple and not getting profited from the medical insurance thing, the cost stands profoundly reasonable in contrast with nearby countries like USA and Canada.
Additionally, given a large number of amazing locations and travel spots, Intended parents can really make some good memories while hopping around. Gestational surrogacy in Colombia holds a little part of the Medical Tourism in the country. Other domains like laser eye surgery, plastic surgery, cosmetic surgeries, and hair transplants contribute most to the same list.
The cost of surrogacy in Colombia is quite affordable and this comes as one of the greatest reasons for couples worldwide to seek gestational surrogacy in Colombia. A normal appointment for a clinical visit at the best surrogacy center in Colombia will cost you somewhere around $50.
Talking about the overall cost of surrogacy in Colombia, you may need to lay out around $60,000-$80000 relying upon the sort of surrogacy plan and related services you sought. Colombia has as of late legitimized Gay Surrogacy that has additionally permitted various gay couples to come and visit the nation to realize their child-seeking dreams.
Subsequently, we can say that given its top-notch medical framework, supportive administrations, affordable surrogacy services, and Spanish-English spoken fertility specialists in the best surrogacy centers in Colombia, Colombia surrogacy stands as an ideal choice for every Intended parent around.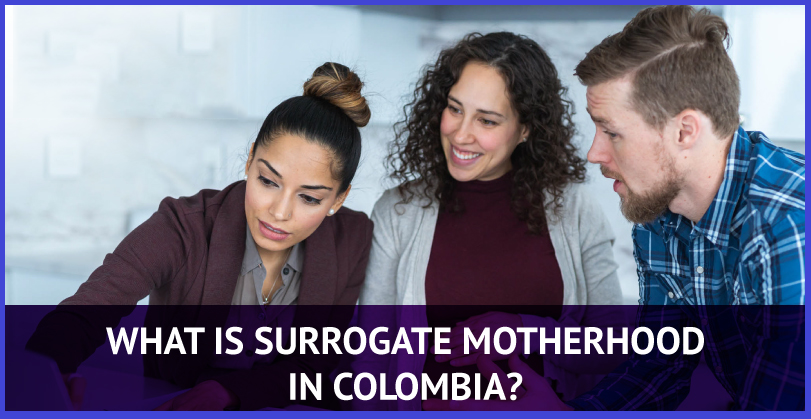 Why opt for Become parents for Surrogacy in Colombia?
Regardless of the country you want the surrogacy arrangement in, we ate become parents, best surrogacy agency in Colombia holds all the expertise and experience to support your parenthood dreams. We have partnered with some of the best IVF clinics, and egg donor and sperm donor banks to make available the best quality services and support at every step of your surrogacy journey.
Our founder is a former IP himself so we understand all of your worries and expectations in regard to surrogacy. That's why, after taking a deep understanding of your surrogacy-related requirements, we provide the most ethical and affordable surrogacy plans and the cheapest surrogacy in Colombia to our clients. We are one of the best surrogacy agencies in Colombia, providing ethical gestational surrogacy in Colombia.
Contact our customer support team by connecting us on either of the mentioned contact details and social media platforms for a free consultation.