Generally on receiving an email or Parent Application Form or a Phone call, with the help of our IVF Clinics we start by discussing the various options that could be made available to suite your specific needs. Depending on your requirement (individual need*) we will then co-ordinate your case with the clinic, surrogates, egg donors and other major players.
* We must mention here that every case, every situation is treated as special and there could be many avenues that might be made available to you especially. Please use this site only as a guide line and to get a better understanding of the process involved in this journey write to us and let us know your individual requirement.
Initial Contact
First free no-obligation Medical opinion through our partner IVF clinic. (We will respond to your query within 48 hours.).
If you decide that Become Parents can help you further, we will then start the process of Locating & Screening of an Egg Donor and a Surrogate that suits your needs.
While all this is happening, Become Parents would be working in the background getting Contracts ready and signed by all concerned parties, establishing Escrow accounts, arranging Insurance for the Surrogate etc.
We will then establish Communication and between IPs, Surrogates, Egg Donor and the clinic to come-up with a plan to co-ordinate your visit, Surrogate and ED cycles.
Become Parents will arrange for an English speaking driver/guide to be with IPs during your entire stay in Mumbai. You will also have a vehicle at your disposal and should you wish to go on for some sight seeing and explore India, our Travel agent will help you plan your itinerary, reservations and take care of other minor details.
At this point IP's will more than likely arrive into India. Become Parents will arrange for airport pick-up and look after you during your entire stay.
After the IVF procedure is carried out and upon successful pregnancy the IVF clinic will house the Surrogate in a purpose built Hostel ensuring she stays in a clean, stress free environment. This hostel has a domestic help and a cook available throughout her stay.
At the start of the 2nd trimester a second installments of the surrogate compensation would have to be released. This is followed by final payment at the beginning of the 3rd trimester.
Most importantly providing support, continual news & guidance to both the IPs and the Surrogate mother. Co-ordination with the clinic, Immigration authorities in arranging a passport or a VISA for the newborn.
Even after IPs leave the country, Become Parents would continue to look after the surrogate. We have a range of options that allow parents to 'return' the favor and ensure that the surrogate is not simply used as a means of delivering a baby.
We have tie-ups with some local Non Governmental organizations to deliver suitable aid to the surrogate rather than give her a 'lump sum' as surrogate compensation. (Please take note that these 'arrangements' are over and above the surrogate Compensation that will be made after the confirmation of pregnancy).
Legal Aspects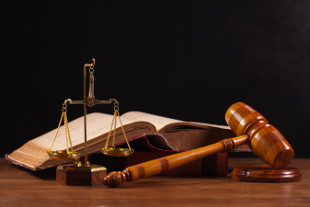 1) For a smooth, legal and hassle free process we would obviously need to take care of certain legal aspects. These include the following documents:
Completed Intended Parent application form,
Mutual Contract between Parents &'Become Parents' Agency,
Surrogacy Contract between Parents& the Surrogate / Egg Donor (If required)
2) All these contracts are arranged are notorised in our local Mumbai courts.
* Please note that a letter of support from a family friend, ( an email would be fine, please ensure that this email needs to a company email not a web based email like Gmail, hotmail or yahoo. ( We need this letter for our insurance purpose).
Money Matters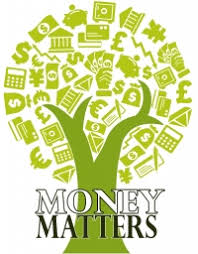 After all Money Matters, plus we need to ensure that you are in safe hands. All the services listed below are covered under the retainer that you pay us.
We will arrange for psychological assessment of the surrogate. -approx value $400
Cost for searching the surrogate in India by advertising in local newspapers. Place the advert in the newspaper or magazines. – approx value $700 ( if required).
After the initial medical assessment if you decide to continue with 'Become Parents', you will be required to submit a Formal Request to our Agency. We will then open your Escrow account with HSBC India. You will be required to pay a deposit of US$2,500 which covers the following service…
Unlimited consultations/opinions through our partner clinic.
Arranging for the surrogate's insurance. – approx value $400.
Arranging your bookings in Indian hotels /airlines, rail or air travel.
Airport pickup. – approx value $200
Cost of drafting all surrogacy contracts through lawyers. – approx value $1,500
Attend all important medical appointments.
IPs will be briefed about the status of the IVF procedure as well as the health of the surrogate on a regular basis.
Safety and Security of your Money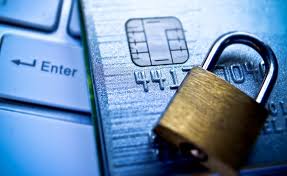 We will open an Escrow account with HSBC, India, this way you can be sure that your money is in safe hands (Kindly check with 'Become Parents' about the services that are not covered under Escrow). Generally Surrogate Compensation, IVF procedures, surrogate advertisement, travel and accommodation expenses need to be paid in advance.
Our partner IVF clinic has one of the highest rate of success achieved among any ART clinic around the world. Please contact us to see a copy of their results.
"We are proud to call ourselves 'an ethical surrogacy agency' because we look after the welfare of the surrogate even after the delivery of the baby and offer her a range of compensation options to choose from"