Egg donation in India is subject to a list of government-stated rules and regulations. So, one must adhere to them while proceeding forward in the same direction. Egg donation in India may be beneficial for infertile women with ovarian issues, such as primary or premature ovarian failure.
In addition, women with normal ovarian function may need oocyte donation in situations where IVF treatment has failed repeatedly. Egg donation in India is affordable and can be availed by any couple from across the world.
After ovarian stimulation, a fertile woman (donor) consents to the donation of some of her oocytes, which are then used to aid in the IVF conception of another woman who is infertile due to ovarian failure. The whole procedure would be conducted at our partner egg donation clinic in India.
When do you need Egg donation in India?
Premature ovarian failure
Ovarian failure brought on by chemotherapy or radiation therapy
Previous failed IVF attempts
Using donor oocytes can help prevent hereditary diseases
Women who have already undergone a bilateral oophorectomy
Before donating, egg donors from egg donor clinics in India are tested for infectious disorders such as hepatitis B, hepatitis C, syphilis, HIV-1, and AIDS. A complete blood count and sedimentation rate are assessed to look for occult infection.
How Egg donation in India works?
The donors match in terms of height, blood type, weight, build, skin tone, hair color, and eye color. One of our partner egg donor banks in India has just started to provide broader carrier screening for egg donors. Couple Carrier Screening is a process that involves further genetic or medical tests to determine whether the recipient's male spouse is genetically predisposed to a disease.
In this case, a specific donor and the recipient's spouse are subjected to extensive carrier screening. The eggs from particular donors at the egg donor clinics in India are used if there is no match.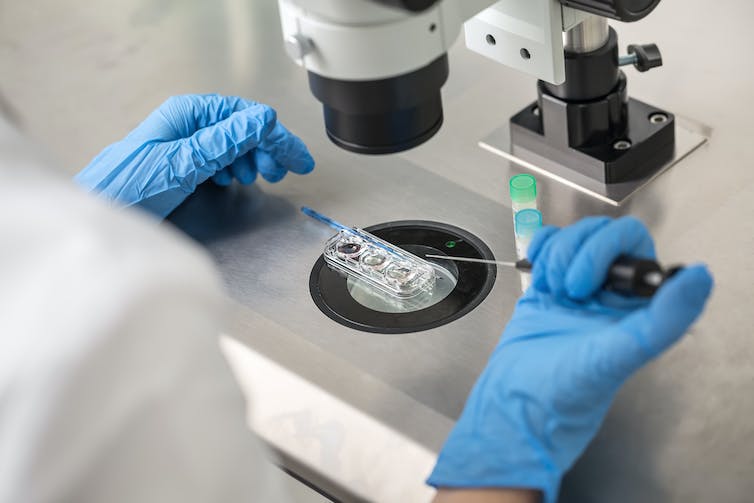 Ovarian stimulation and anesthetic transvaginal oocyte extraction are two invasive medical procedures required for oocyte donation on the egg donor. Embryos can be frozen and used at a later date, or the recipient can be simultaneously prepared during the same cycle. The male partner may occasionally develop azoospermia as well (zero sperms). In this case, donated sperm and eggs will be used.
Our partner egg donor clinic in India offers both fresh and cryopreserved eggs for egg donation in india. The eggs might be isolated and tested for HIV. The egg donor bank in India might also use donor eggs that have gone through a stricter carrier screening. After three attempts, our egg donation success rate is 90%.
The couple might choose donated eggs in infertility cases so they can get pregnant without taking any risks. If a couple chooses donated eggs instead of IVF, pregnancy chances are typically higher. It's because the donors are typically more young and fertile than the IVF-seeking women.
The selection of the egg donor initiates the procedure. Once a donor has been chosen, they are subjected to psychological, physical, and genetic examinations to ensure they are a suitable candidate.
Egg donation in India- what potential egg donors should know?
At Become parents, our main aim is to realize your parenthood dreams in the best manner possible. The intended parents must know that the egg donation procedure is kept private and anonymous at our partner egg donor clinic in India.
All the complications related to the donation cycle are organized and set up by our partner clinics. We are working very hard to make it possible for childless couples to build the family they have always wanted. The donor serves as a key to success because this option would not exist without their altruism and open heart. From start to finish, we assist and inform the donor about the egg donation procedure. Our top priority is always the health and safety of the donor.
The husband or partner of the egg donor must agree to the donation if they are married or cohabitating. The husband's agreement to the requirements is strongly advised for married couples who are separated but not yet divorced. On the other side, women are not permitted to donate eggs unless a genetic family history has been established.
In India, egg donors are required to take the following safety precautions:
They need to consume a balanced, nutritious diet.
Eating anti-inflammatory foods may be beneficial. Avoid processed food because it contains a lot of preservatives.
Eat foods high in protein, iron, zinc, and folic acid. Grains, nuts, dairy, meats, and potatoes are foods high in zinc, which helps the body regulate hormones.
Foods high in folic acid should be consumed throughout pregnancy, as they help the baby's brain and spinal cord develop. Examples of these foods include spinach, broccoli, turnip greens, beans, and peas.
It's crucial to always stay hydrated and to consume adequate water.
Drinking excessive amounts of alcohol can harm fertility. Smoking can impact fertility as well.
Check List for egg donors at Become Parents
Age
Height
Physical characteristic
Blood group
Complexion
Weight
Also, we check for:
Marital status
Education
Occupation
Surgeries
Blood transfusions
Allergies & Medications
Medical problems, if any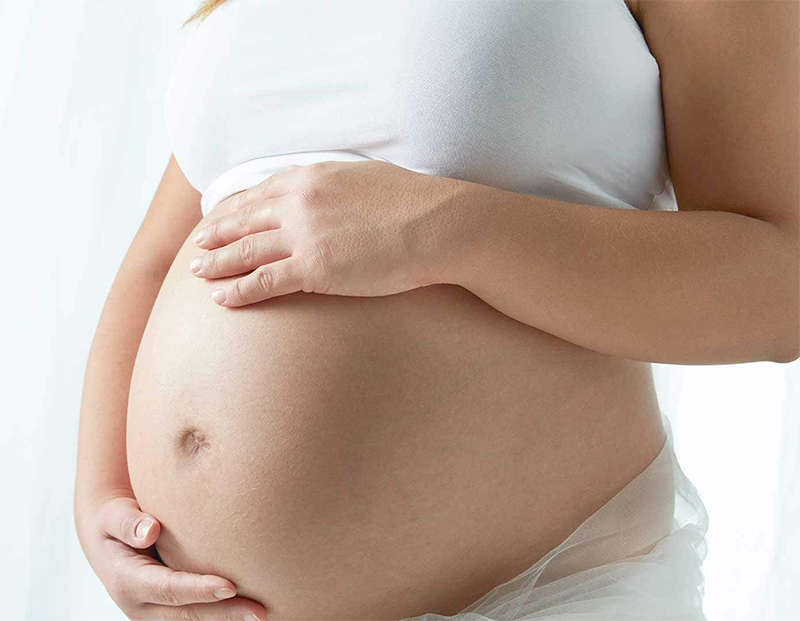 Screening Tests for Egg donation in India
These tests will need to be done prior to the start of your cycle:
Blood type
HIV
Hepatitis
Syphilis
Drug Use
Thalassemia Profile
Connect with one of our coordinators today for a free consultation!