After Year's of Struggle , We Found the Best! – Become Parents
We don't mind providing feedback. It was a very good experience working with Become Parents. We are a married couple living in Texas and had researched many agencies before we found Become Parents by doing a search on Google. From the beginning steps of requesting information all the way to the birth of our son, the Become Parent staff and Gaurav Wankhede were all very friendly, professional, and straight forward. They explained our options clearly, had straight forward pricing, and answered all our questions so that we could make the best decision.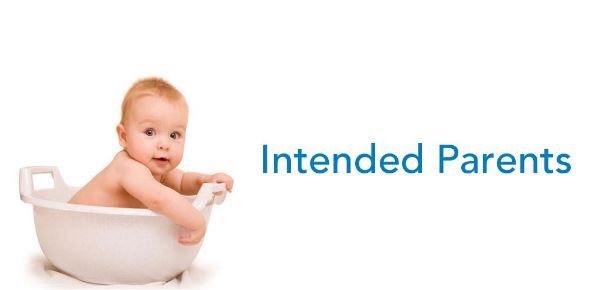 We began our surrogacy journey with confidence because of their professional demeanor and clear paperwork. Gaurav gave detailed updates every step of the way and helped with each phase of the pregnancy. That included reports from each doctor's visit, updates on the surrogate mother's well-being, help for birth preparations, advice on travel arrangements, and critical guidance for the steps to be taken after the baby was born. At first we were weary of sending money to a foreign country and person, but Gaurav's professionalism and the documented process he set forth removed our doubt. He was never pushy or demanding when it came to the financial aspect either. In fact, he provided much more help and did much more for us than any doctor, medical place, or agency has ever done in our long 10 year journey struggling with IVF and Surrogacy. With only a few months into the surrogacy process it was very clear to us, and surprisingly so, that Gaurav was more interested in helping us have a child then he was in the payment. Our first pregnancy test came back negative, but Become Parents was sympathetic and simply let us know what our options were without being overbearing or aggressive. They simply let us decide in our own time and when we were ready to try again they were ready for us. The second test was positive and the months after that were filled with consistent updates from the staff as I mentioned before. When our son was born, we were very confident and we were prepared because of the clear instructions and guidance that Gaurav gave us. Our paperwork and citizenship process went very smoothly and we received our baby's passport within a few weeks. We were actually over-prepared and stress-free because of Gaurav's help and guidance.
Overall working with Become Parents was excellent. We were happy to have come home with our baby and to be able to explain to our families that he is here today because we had a great agency who had in-depth knowledge, great work ethic, clear policies for their services, and a genuine interest in both us as well as the surrogate mother. We also had done surrogacy once before in India about 6 years ago prior to finding Become Parents. While we had an okay experience working directly with the doctor there, I would without doubt or hesitation, contact Gaurav and Become Parents if we had to do it again. When looking into options in foreign countries it raises many questions and a lot of doubt so finding a trustworthy agency to help with something so precious is part of the miracle and we are so very thankful we found them.
We hope this helps. Thank you…