Analyzing the Benefits of Surrogacy in Australia for Every Parents
Compared to other countries, Australia's surrogacy laws have significant advantages for every party involved. The high degree of regulated healthcare and legal safeguards in Australia, on the other hand, guarantees that the intended parents and the kid stay familiar with the surrogate. Additionally, there are less legal obstacles to surrogacy in Australia in terms of immigration, citizenship, and parental recognition.
Moreover, there is a higher chance that the kid will know who the donor is if donor gametes are used by best surrogacy clinic Australia. For a variety of reasons, including the sharing of medical data later in life, this can be deemed as advantageous for all the parties.
Who can become a surrogate mother in Australia?
According to the Assisted Reproductive Treatment Act of 2008, a surrogate mother in Australia must meet the following requirements in order to be treated as a surrogate at best surrogacy clinic Australia:
• 25 years of age or older
• had previously given birth to a healthy child without any complications
• Shall not utilise her eggs during surrogacy
• Shall not be getting any compensation other than expense reimbursement
• 25 to 40 year old women who have previously raised their children
• having good mental and physical health, and living a healthy lifestyle
• driven by the desire to assist others
• Ready to provide the child with identification as needed by Victorian law.
• Dependable and established. A surrogate's life should be secure and have a strong support system. The responsibilities of pregnancy are likely to make exit stressors—like relationship or work-related stress—worse.
• Everyone involved, including partners (if any), must also seek independent legal counsel.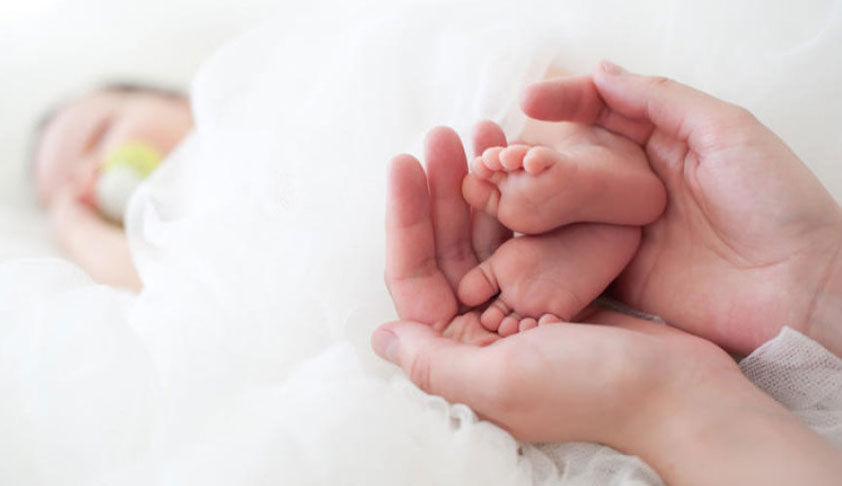 Who all qualify as an intended parent during surrogacy in Australia?
In best surrogacy clinic Australia, intended parent(s) may be qualified to enter into a surrogacy agreement if:
• They can't conceive due to infertility.
• If the intended mother made an effort to become pregnant herself, there is probably a medical danger to the mother or the child.
There are a variety of reasons why someone would think about using a surrogate mother in Australia, including:
• A woman is unable to conceive or carry a child due to medical issues.
• She could have had her uterus surgically removed (hysterectomy)
• Is missing a portion of her uterus or that her uterine lining is injured.
• Due to a medical condition, pregnancy may pose a health risk to the mother or the unborn child (e.g. heart problems, cystic fibrosis)
• She could have had several miscarriages.
• IVF treatments have failed repeatedly.
Same-sex couples (male or female) or a single person can desire to use donor sperm or eggs together with their own sperm or eggs to create a child.
In the case that the woman passes away, a couple undergoing IVF treatment may have stored embryos and the male partner may desire to hire a surrogate to carry and give birth to a child.
Benefits of surrogacy in Australia for the Surrogate mothers
To avoid wasting your time, you as a surrogate is only be introduced to potential parents who:
• Comprehend the principles of altruistic surrogacy
• Match what you're searching for in terms of geography, age, conception preferences, and support requirements.
• Are prepared for surrogacy financially and emotionally
• Already undergone a police check
• Been determined to be both medically and legally eligible
• Are sincere in establishing a surrogate friendship relationship
• Have, where necessary, undergone screening by a counselor
• Offers a third person that is impartial to help both parties communicate clearly
• Provides a financial safety net for managing spending by guaranteeing that you are given a credit/debit card that is always being charged up
• Anytime you need discreet help, offers counseling from trained surrogacy psychologists without requiring you to seek or concern the IPs.
Benefits for prospective parents
• increases the likelihood that you'll find a surrogate with whom you get along and will remain friends
• Each surrogate has had a thorough physical and psychological evaluation.
• Enables you to manage your expectations and financial planning by offering you individualized instruction and insights.
• gives your surrogate confidence that you have been thoroughly prepared and vetted
• There's no need to advertise yourself on social media to prospective surrogates by sharing your experience.
• Confidentiality is offered. No surrogate is given your name or contact information until they desire to meet you.
• Offers expert assistance that is currently unavailable to help you through a time-consuming procedure.
• Minimizes strain and the need for back-and-forth communication by ensuring that your surrogacy costs are handled efficiently.