Intended Parents and Surrogate Agency Communication
All intended parents are bound to have a ton of questions to the surrogate agency before the start of the surrogacy. Rightly so; this is one of the most critical journeys they will embark in their lives. All reputed surrogacy agencies will help intended parents in all their doubts before, during, and after the surrogacy programme.
Communicating with the surrogate agency is not as easy as it sounds. With many countries banning surrogacy, international surrogacy is popular. It is not viable for intended parents to visit the country where the surrogacy programme is undertaken to clarify each doubt. Poor communication with the surrogate agency will only leave intended parents confused and sceptical about the whole process.
Importance of communication
Intended parents are clueless about the surrogacy policies, rules and regulations. Only a surrogacy agency would be able to help intended parents clear all of their doubts and clarifications.
Surrogacy is a procedure that is in dire need of transparent and open communication. Having a trustworthy process is one of the many ways intended parents identify that the surrogacy agency is legit and can be trusted. More the conversation both parties have with each other, the more and more trust intended parents gain on the agency.
Communication is the only way for the surrogacy agency to share all details of the process with the intended parents. Having an open stream of communication is essential for the intended parents to ensure that they have no confusions on the entire process.
Mentioned below are some points that are worth keeping in mind about communication with the surrogate agency: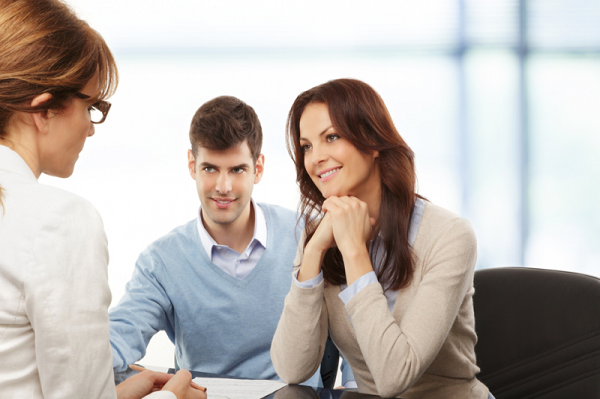 Various means of communication
In today's world, there are many technology solutions one may use to communicate with each other. Texts, e-mails, phone calls, skype, facetime, etc., are just some of the options intended parents may use to communicate with the surrogacy agency. Once you choose a surrogacy agency, both parties involved may discuss and decide on the preferred means of communication. Keeping in mind that there will be numerous correspondence between the intended parents and surrogacy agency, it is vital to decide on a communication method feasible for both parties.
Records of communication
Surrogacy is a critical and sensitive process. In such a delicate process, it is essential to ensure that there are no miscommunications or mistakes that may occur due to a communication error.
Documentation of all items discussed is vital to avoid any and all mishaps. It is always vital to ensure that all communications between the intended parents and surrogacy agency are recorded. Recording conversations will ensure that both parties are aware of the points discussed. Records also work as a reference point for all parties involved in case either of them forgets or misses some information.
In cases of both parties developing different opinions of a single matter, it is easy to make a decision based on the documentation. It also dodges any future miscommunications or confusions.
Though surrogacy agencies keep a record of all the critical communications made between both the parties involves, it would also help for the intended parents to keep accounts of the discussions.
The easiest way of keeping records of all interactions is by communicating through e-mail. This does not mean that all discussions have to be done through e-mails only. Calls are always the easiest way of discussing intricate matters that need to be debated at length. Hence, there is no harm in choosing a different mode of communication that is more convenient. However, if both parties communicate through a different communication channel, it is ideal to always send an e-mail with all the details discussed.